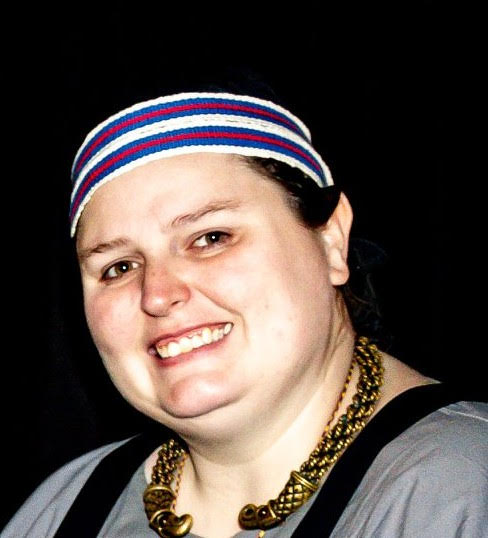 Hail and well met! I am Lady Thora Brandsdottir, and I currently serve as Seneschal of the Barony of the Flame. As such, it is my duty to facilitate the workings of our group, including adherence to policy and procedure, conflict management, and logistical coordination.
In coordination with our Baron and Baroness and the other officers, most of my work is behind the scenes to make the rest of the group shine!
I've been active in the SCA since 2017, and enjoy many of the Arts and Sciences. My favorites are pretty much anything related to string, from spinning it to sewing and weaving, and singing with our local group Flamma Chorum. I am a protégé to Mistress Ellowyn Kittle von Drachenstein.
Outside of the SCA, I'm Mika Thomasson, and I live here in Louisville. I enjoy applying the skills I've learned from the SCA to modern projects, games with friends, and good food.
If there's anything at all that I can do to help with questions, comments, or concerns, please do not hesitate to contact me! The best way to reach me is at seneschal@baronyoftheflame.org.
In service to the Dream,
Lady Thora Brandsdottir
Save
Save