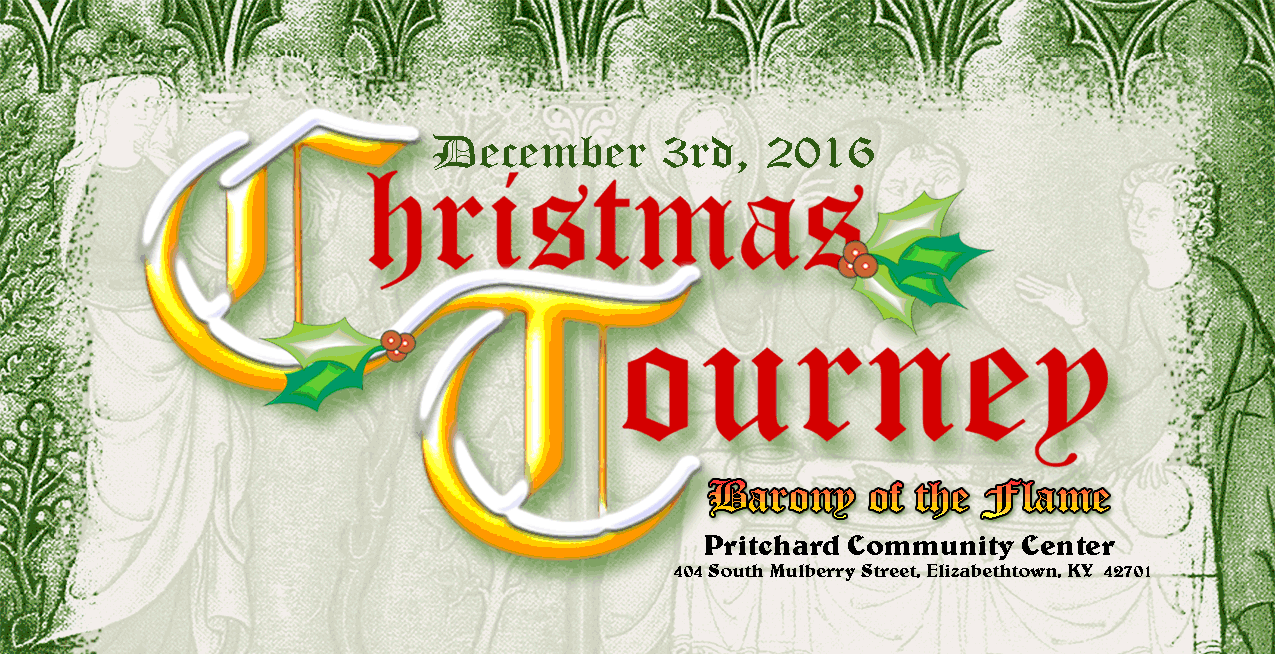 Unto all the practitioners of the Arte of Defence does Daffyd von Atzinger send greetings:
 Christmas Tournament in the Barony of the Flame is the one event that warms my heart every year, because it is when I see people pull together for a game we all love and donate things for real world good.
That said, rapier this year is gonna be a bit different. Entry fee will be a pet toy or blanket to be donated to the Meade County Animal Shelter, because those poor puppies and kitties need a little love as well.
But what's that entry fee get you? Well, I'm glad you asked.
Tourney the First: Kai's Christmas Present
Rapier is the Arte of Defence, and those people who are practitioners of the Arte should remember that it is not the Arte of Offense. Therefore, let it be announced that at Christmas Tournament, in the Barony of the Flame, the first annual "Silent Night, Deadly Night" tourney will be held.
There shall be no regeneration of wounds between bouts. There shall be no refights of double kills. Dead is dead and injured is injured. Bring your best parry skills, and may the best practitioner of defence win. Bring your best combination and prove your worthiness.
Tourney the Second: The Christmas Tourney!
Following Kai's Christmas present, a short break will be taken at which point we will begin the Christmas Tourney. Treble elimination card tourney – first loss is shuffled into the main pack, second loss goes into a losers packet, third loss is out (everyone gets a minimum of 3 fights). Quarters, Semis and Finals will be standard best 2-3, with losses erased prior to the Quarter finals.
Tourney the Third: Yule never know what to take.
Dice tourney, double elimination.
1 – Single Rapier
2 – Rapier and Dagger
3 – Rapier and Bucker
4 – Rapier and Soft Parry
5 – Case
6 – Your choice.
Pickups and throw together Dragon Rose point tourneys will be run time permitting.
At least three tourneys for the low entry of a pet toy or blanket? You can't beat that price with a stick, but you may be able to stab it with a rapier!
Draco Invictus!
Incendio!
-DvA