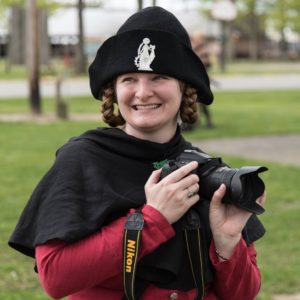 My name is Dame Marissa von Atzinger, and I have been involved with the SCA since 2005.
I love taking photographs at events and fighter practices, so you will usually find me with a camera. I am always learning, and enjoy making silk banners, scrolls, and other scribal projects. I have finally learned to sew my own garb, I've learned what I need to pack for Pennsic, and I have learned that retaining during Court gets you the best view and you can hear what is being said! In the mundane world, my name is Marissa Williams and I work at a local University.
If you have any questions about the SCA, please feel free to contact me. If I can't find an answer, I will try to find someone who can!
Dame Marissa von Atzinger
seneschal@baronyoftheflame.org
Save
Save