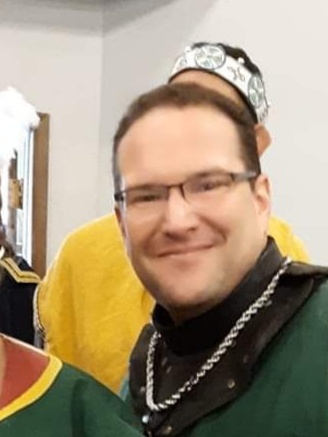 I am Sgt. Reichart von Drachenstein, I am squired to his Excellency, Master Sir Master Lothair von Drachenstein, and I am the Seneschal for the Barony of the Flame. The office of the Seneschal is a facilitator of policy and procedure, they avail themselves of good interpersonal and diplomatic skills, attention to details, and objective issue management.
I work with the Baron and Baroness behind the scenes to make sure that our Barony functions daily and to keep them informed of all goings on in our society.
I have officially been a part of the SCA for six and a half years, and have come to find the SCA as a second family. Mundaely, I am Christopher Benitez, I have many interests thanks to the society, which include leatherworking, cold steel smithing and sewing.
If you have any questions, comments or concerns please do not hesitate to send me an email so that we can resolve any issues.
Incendo,
Sgt Reichart von Drachenstein
seneschal@baronyoftheflame.org
Save
Save