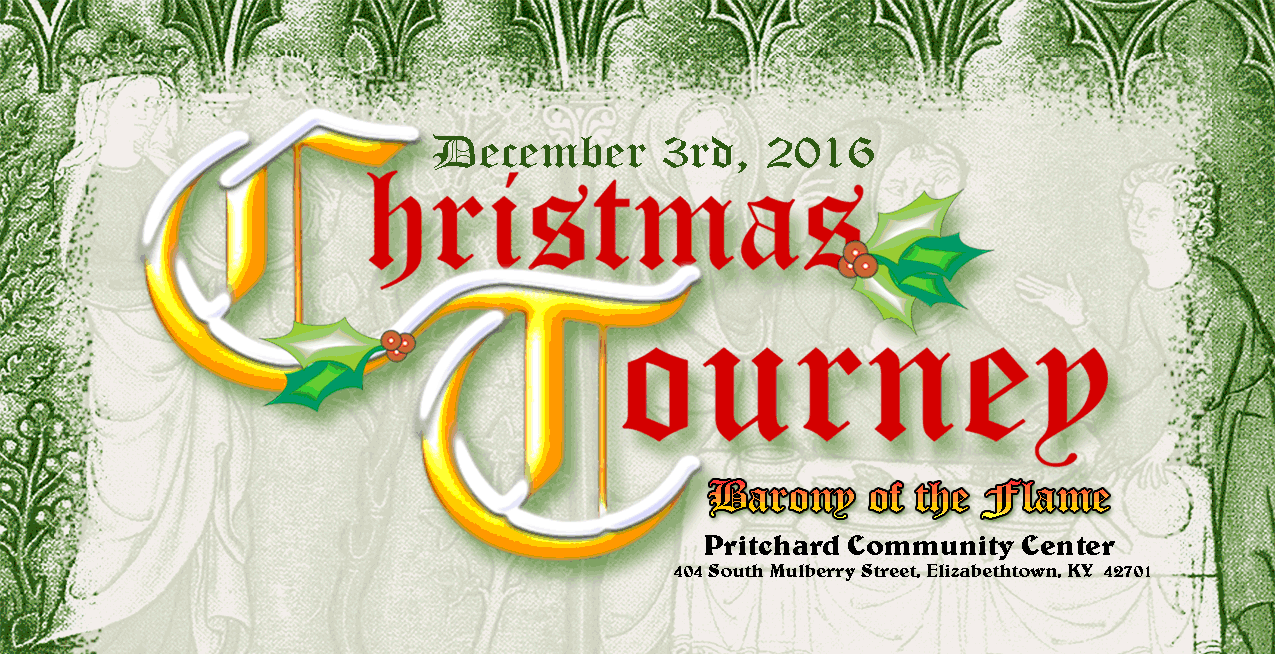 Warriors of the Midrealm!
The Great Christmas Tourney is fast approaching, and many opportunities for glory, charity, and chivalry await. See below the tournaments that shall be offered on the Chivalric list:
Novice Tourney:
The novice tournament is open to anyone who has never won a tournament nor received a combat award. Please note that novice does not mean new and anyone meeting this criteria is encouraged to enter. This tournament will be fought as a single elimination speed tourney.
The Christmas Tourney:
As is tradition, the entry fee will be 5 canned goods for the food pantry. We will also be accepting winter coats for Children in Need. 1 Coat = 5 Cans.
The tournament will begin with fighters being sorted into even pools , exact numbers of fighters and pools will depend on the number of entrants . Double kills count as a loss for each fighter during the pool section. The top six fighters from each pool will emerge into our double elimination bracket tourney. The finals will be fought best of three.
The Largesse Tourney:
Following the end of the Christmas tourney, a special tournament will be held. The 20 combatants who donated the most charitable goods at the list tables will be invited to take part in our Largesse Tourney. This will be a bracketed single elimination tournament fought with Sword and Buckler. To the victor will go a prize worthy of their Largesse and their skill at arms.
MiC: Sir Cedric Adolphus.